A way to share about my small attempts to live a more frugal life and to learn from others. The "more" will include a variety of things like recipes, pictures, funny stories, home schooling ideas, and whatever else I might want to add.
Sunday, October 30, 2011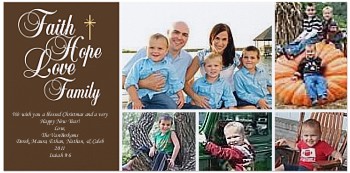 Faith Love Family Religious
Unique designs that are as unique as you.
Shutterfly
.

Posted by

Maura
at 6:38 PM
No comments:

Wednesday, October 12, 2011
Every Saturday this month, wear your pajamas, and stop by your local Chick-Fil-A for a free breakfast entree! I went this past Saturday with my boys and we got $10 worth of food for free! Gotta love Chick-Fil-A for their great food and excellent customer service!
Posted by

Maura
at 7:28 AM
No comments: